Filerobot Uploader Widget
The Filerobot Uploader is a multi-function uploader designed to power uploads on web and mobile applications. With few lines of code, you will implement a state-of-the-art Uploader and enable your users to upload media, files and any assets via Filerobot's reverse CDN.
It comes as an Open Source free plugin to use in any application. The code is available for forking and enhancing on GitHub. You can see the uploader in action below.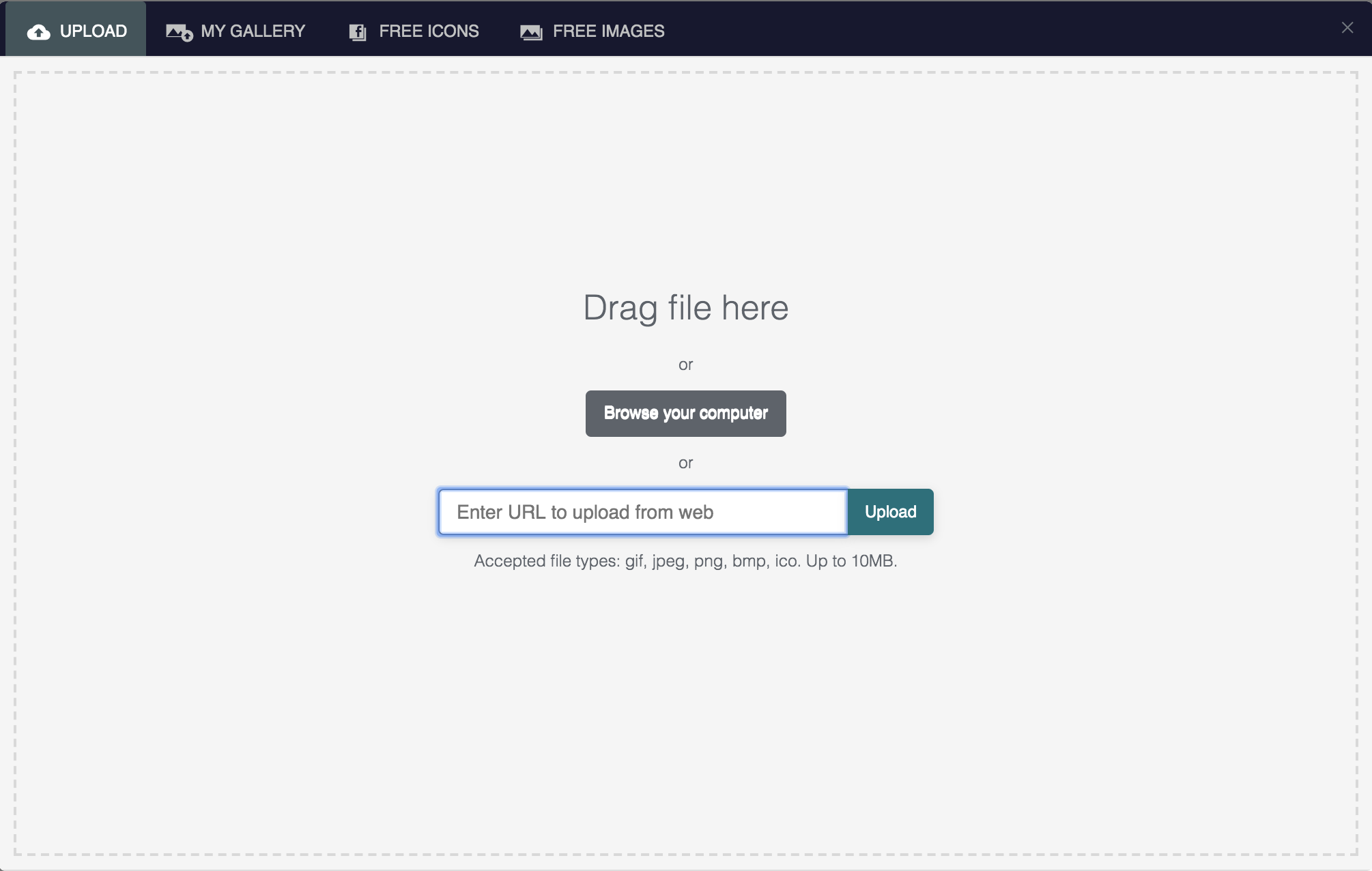 The Uploader provides a user-friendly for uploading assets in Filerobot directly from your web or mobile app. It comes with a variety of modules:
AI-based auto-tagging of images and smart cropping
Demo 1 - Simple Uploader
Simple uploader to upload single or multiple files into your media store.
Demo 2 - Uploader with image editing and auto-tagging
Editing features:
With:
Demo 3 - Uploader with image editing, auto-tagging, gallery and free stock photos
Uploader with image editing features:
With:
Implementation, code and full documentation
The Filerobot Uploader Widget is available on Github with full documentation and code.
A video tutorial for implementing it is available here.