Custom metadata fields
To simplify classification, search and editorial workflows, Filerobot allows you to create custom fields in the asset metadata section with granular permission control.
In the DAM Console Settings / Store / Metadata you can set up and manage the custom fields.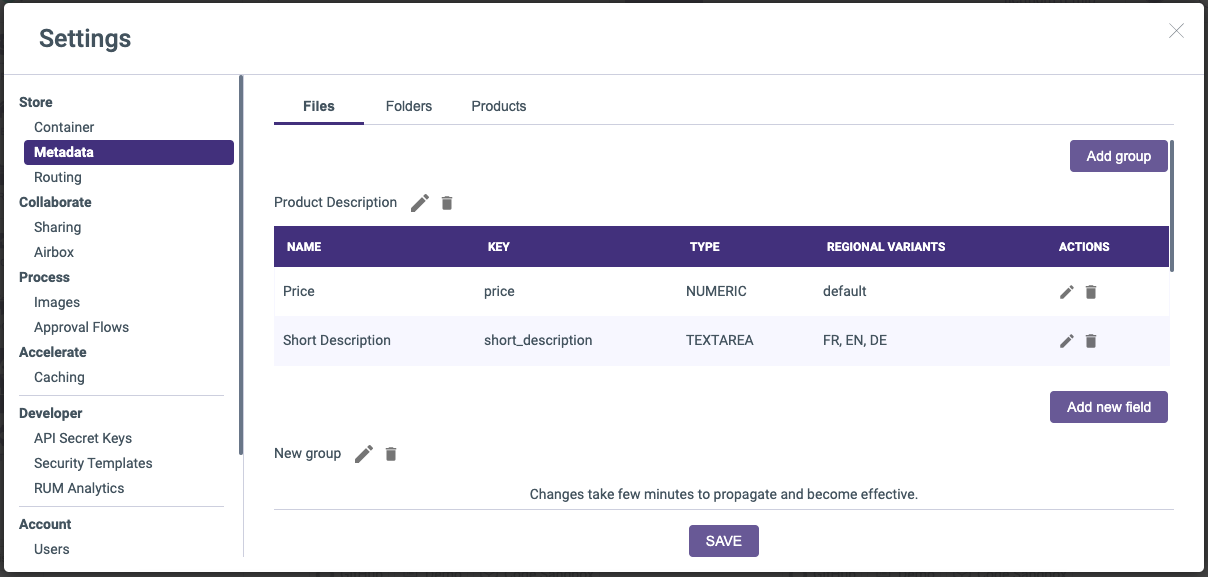 You can create different fields for each asset types - files, folders and products.
Each field has a unique key, a title and a field type (text, number, drop-down list, date, etc.)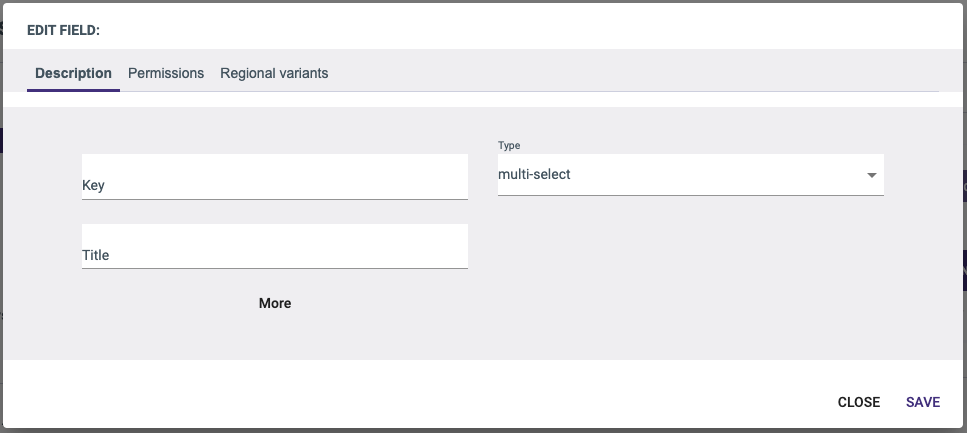 Filerobot allows you to grant view or edit access for each field on a company, group or user level.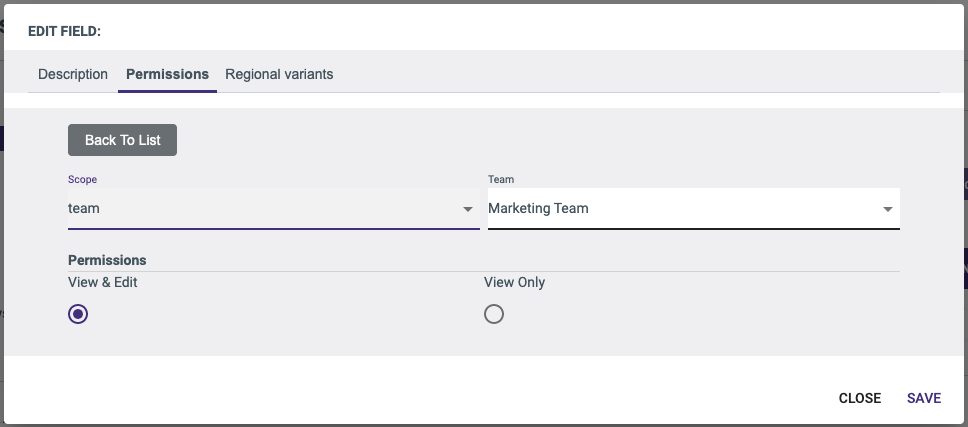 If an asset field is regionally-dependent, you can enable regional variants. This way, the field can have different values for each variant (country code, currency, etc.)