Filerobot Uploader Widget
The Filerobot Uploader is a multi-function Uploader that powers uploads on web and mobile applications. With few lines of code, you will implement a state of the art Uploader and enable your users to upload media, files and any assets via Filerobot's reverse CDN.
It comes as an Open Source free plugin to use in any application. The code is available for forking and enhancing on GitHub. You can see the uploader in action below.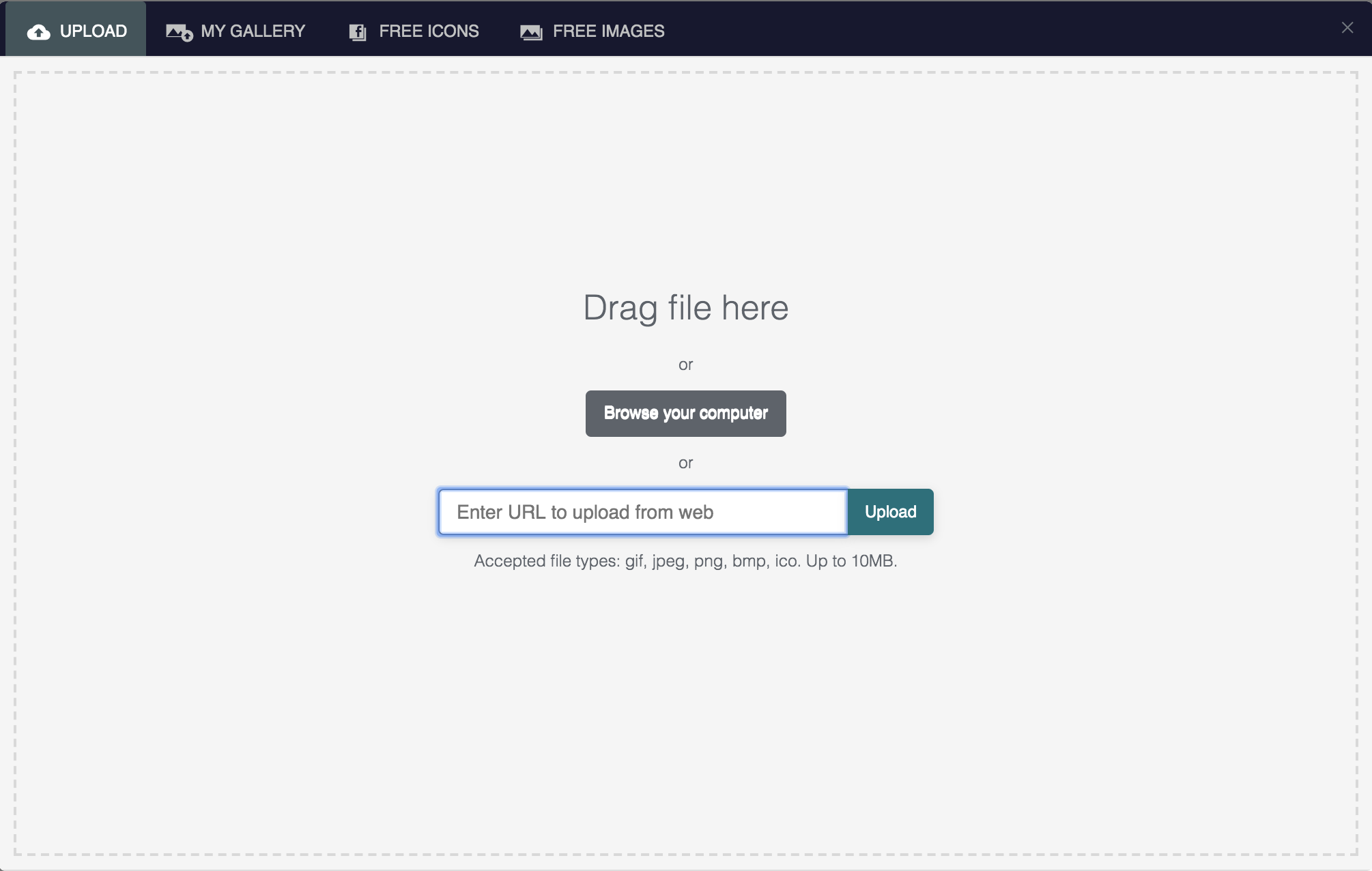 The Uploader provides a user-friendly for uploading assets in Filerobot directly from your web or mobile app. It comes with a variety of modules:
AI-based auto-tagging of images and smart cropping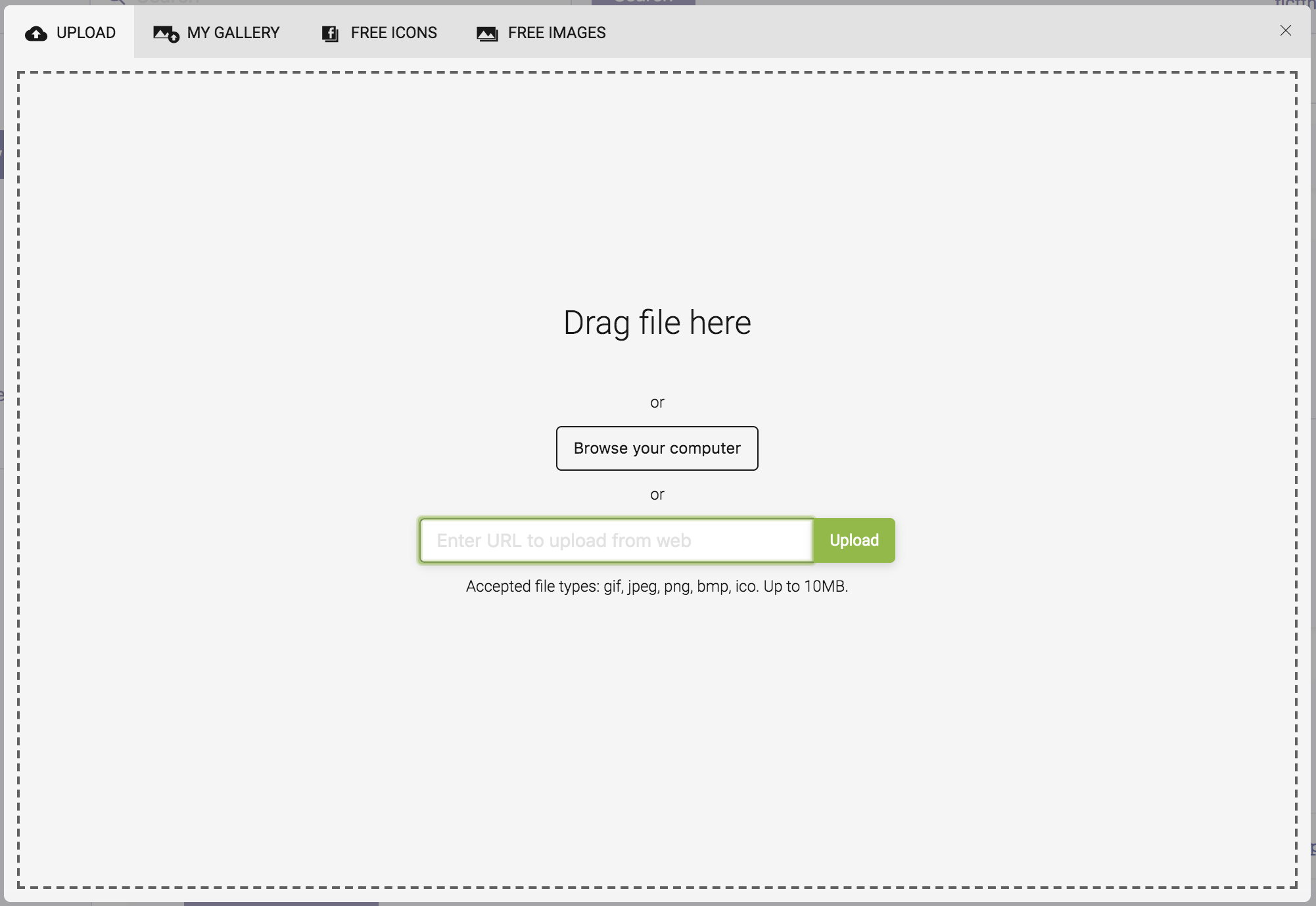 Customizable CSS to adapt Uploader colours to your web application's theme.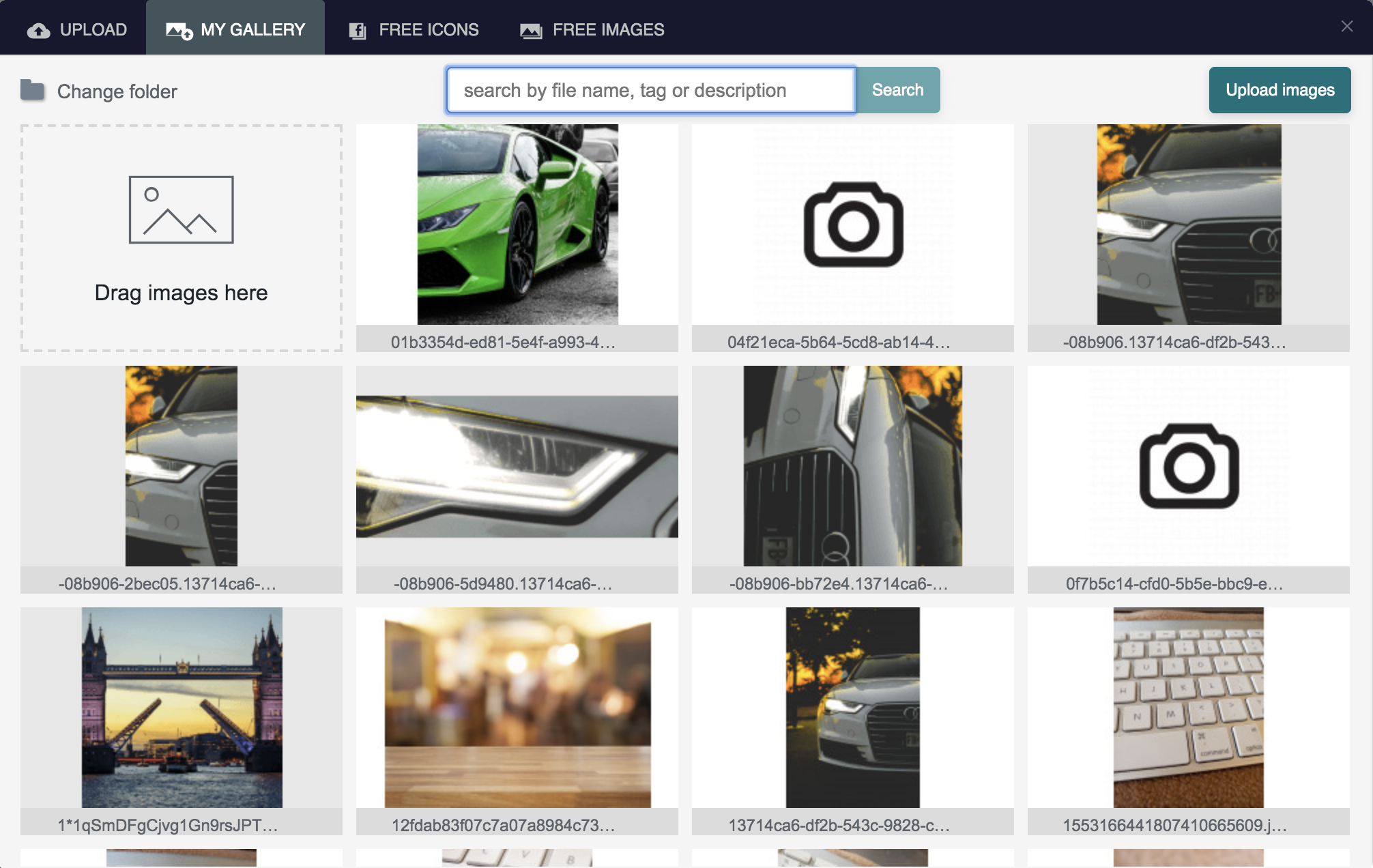 Browse and search through your media gallery and select already existing images to add to your web application.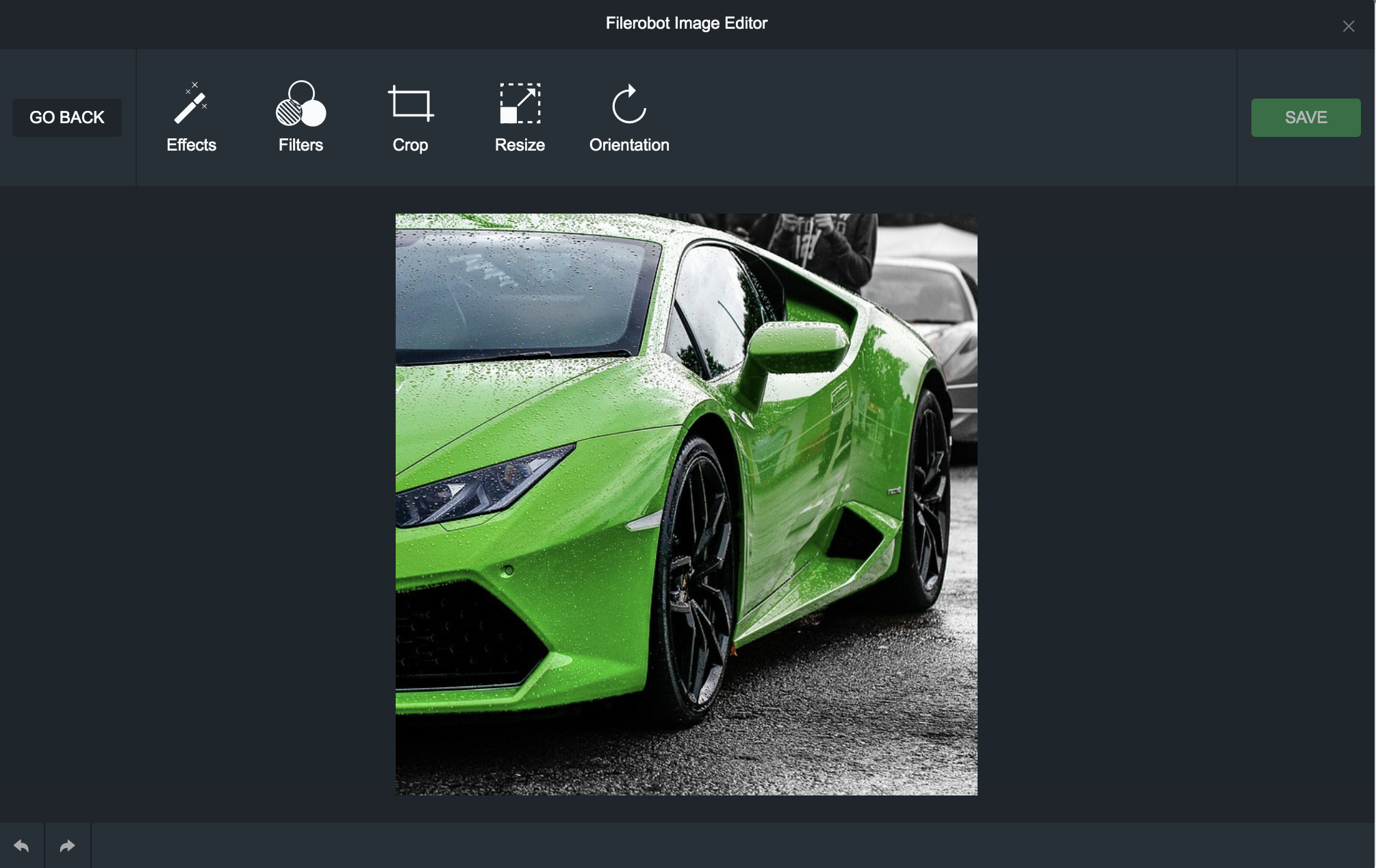 Edit images inline in conjunction with the media gallery or as a standalone plugin.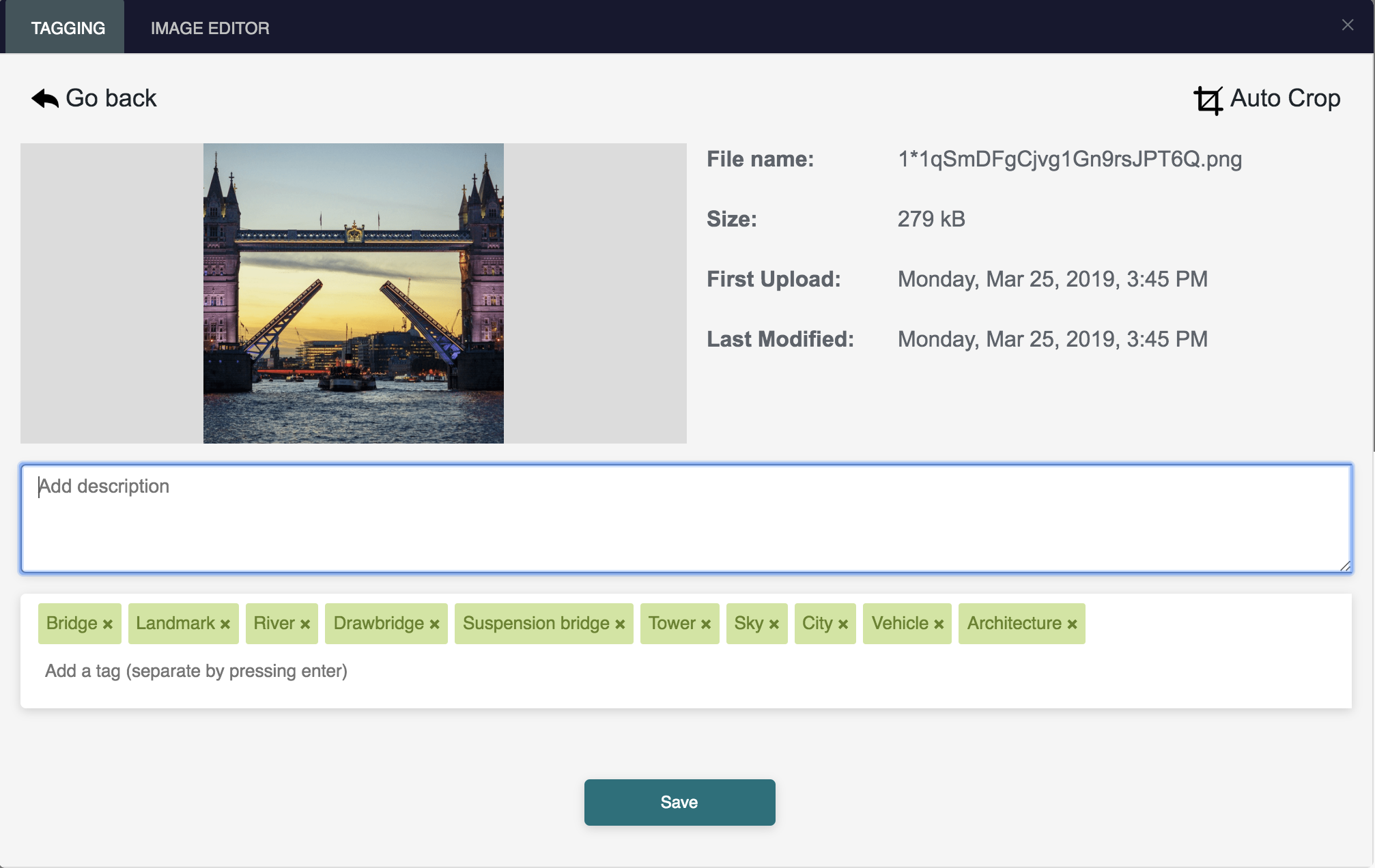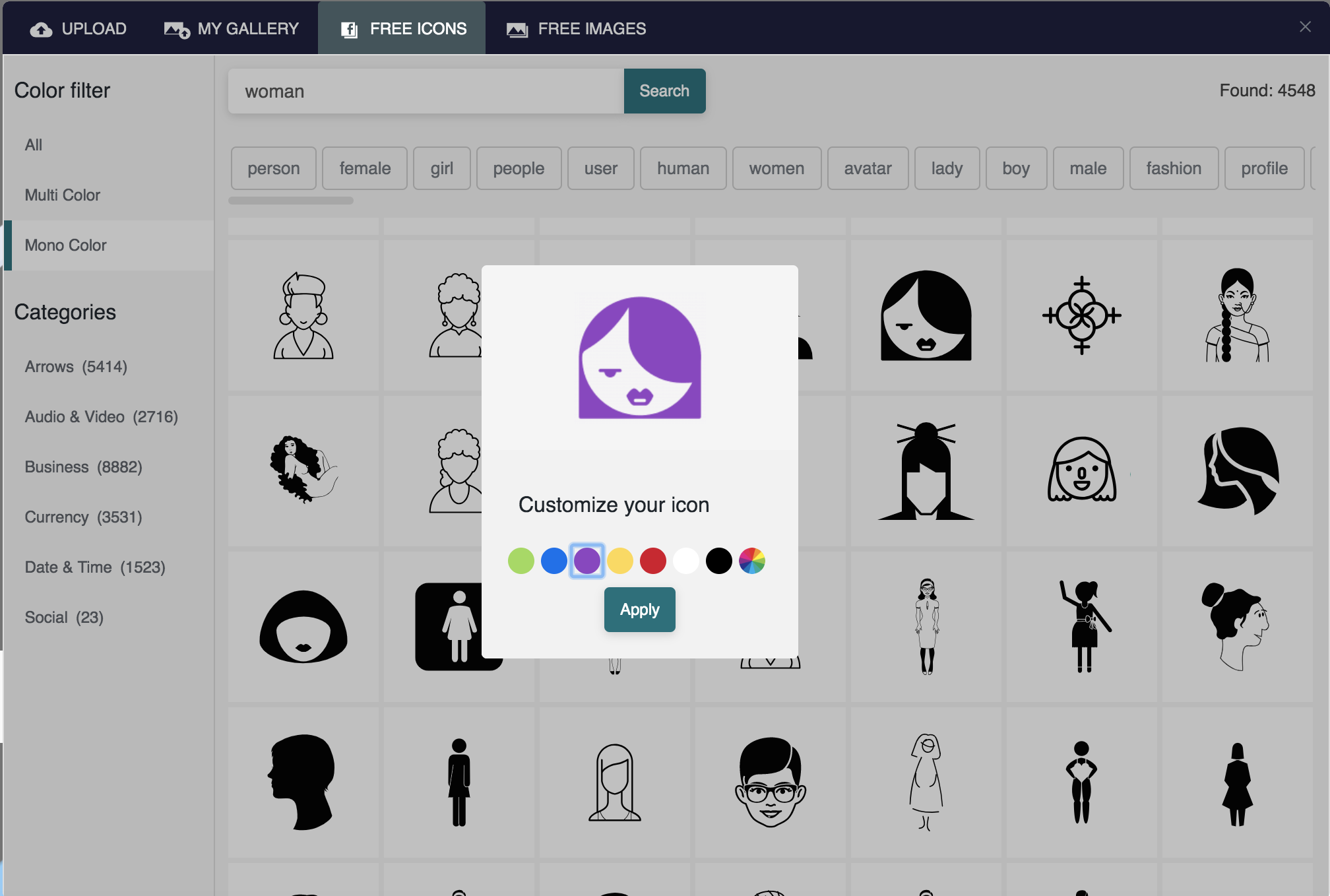 Search an icon from a database of 10000+ free stock icons and colorise in the colour of your choice.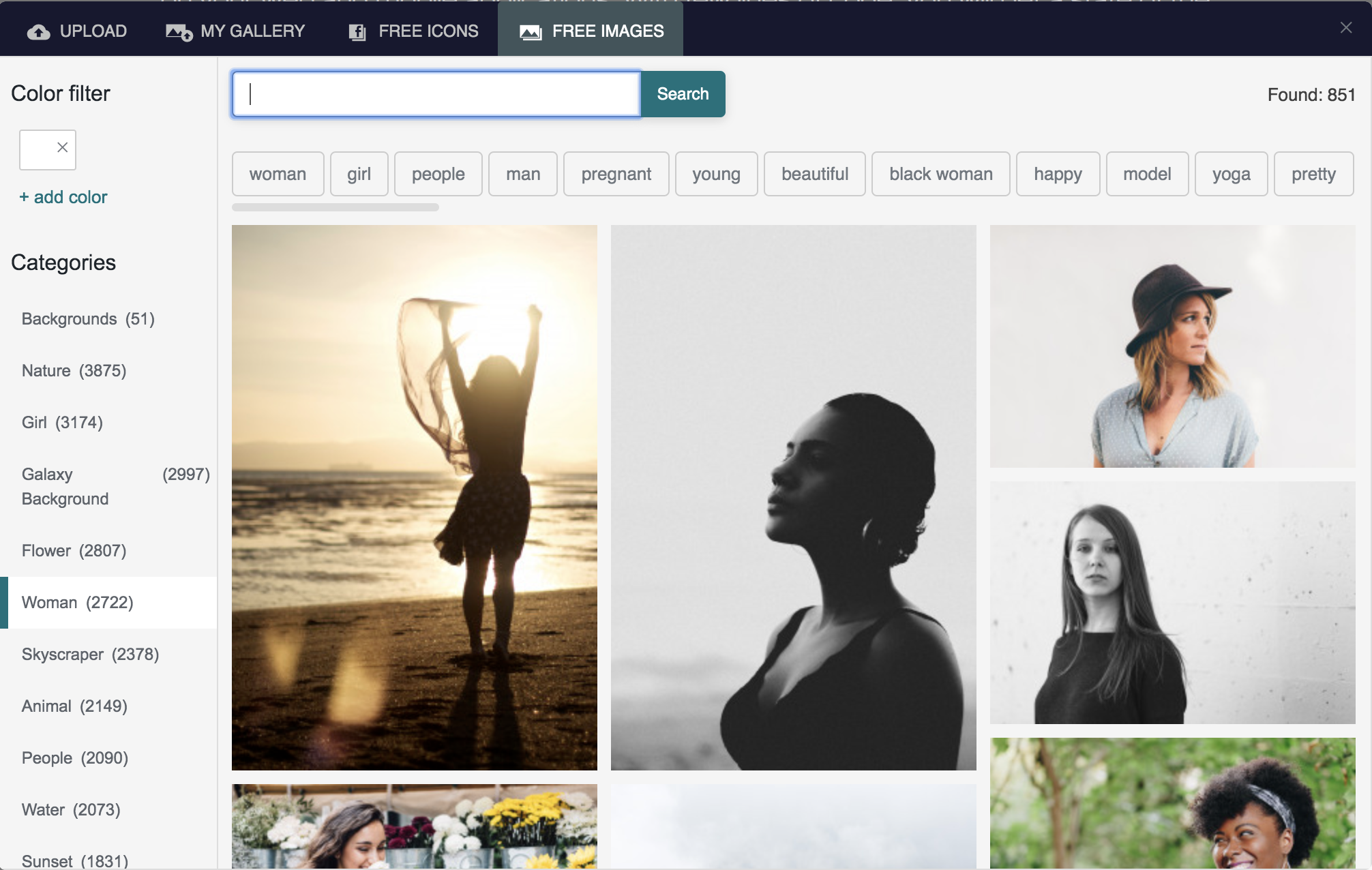 Search an image from a database of 10000+ free stock images. Advanced color-search to find the best possible image for your color scheme.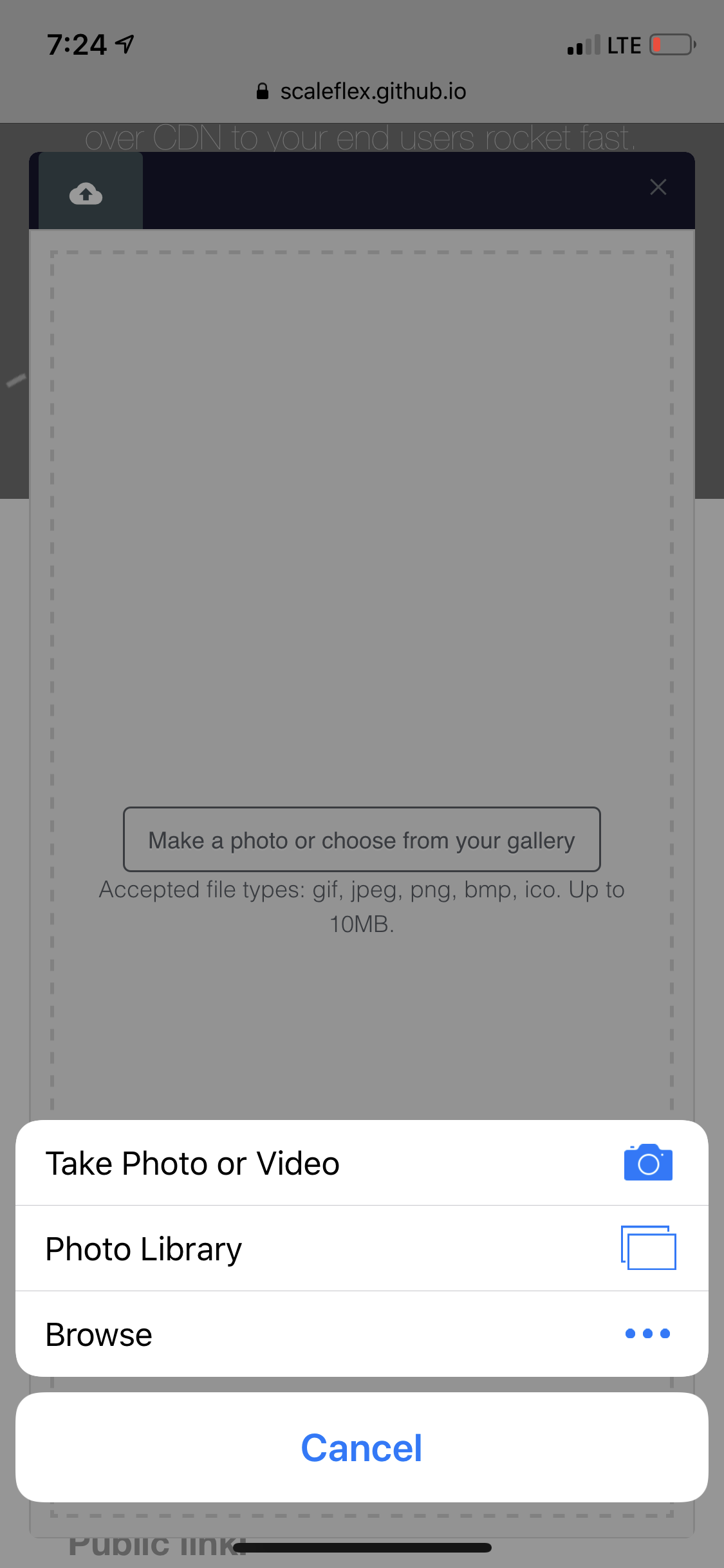 Take pictures from mobile and upload them directly in your media library, where they will be auto-tagged and classified.
Demo and code
The Uploader Widget is available in plain JS and React plugins. We have decided to open source it to create the reference uploader in the market.
See it in action here.
Full documentation and code are available on Github.
Demo 1
Simple uploader to upload single or multiple files into your media store
Demo 2
Uploader with image editing features:
With:
Demo 3
Uploader with image editing features:
With: