Sharing
Filerobot allows you to share specific files with third parties.
To set it up, you can choose the file(s) you would like to share in the Media Library and select Share from the right-click's drop-down menu.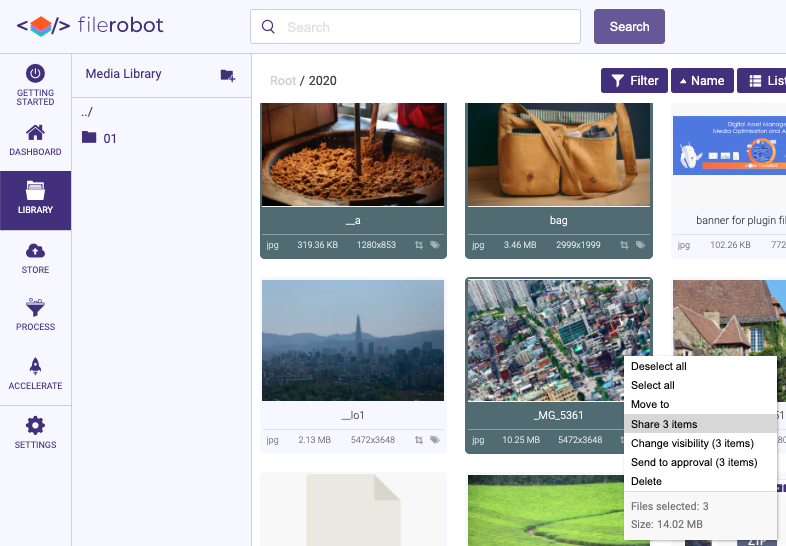 You can set up the sharing details:
name and description - descriptive labels will be helpful for managing multiple shares;
authentication details - shared files can be public (no authentication), protected with simply a password or with a username and password pair;
start date and expiration date - can be set to schedule sharing activation and deactivation.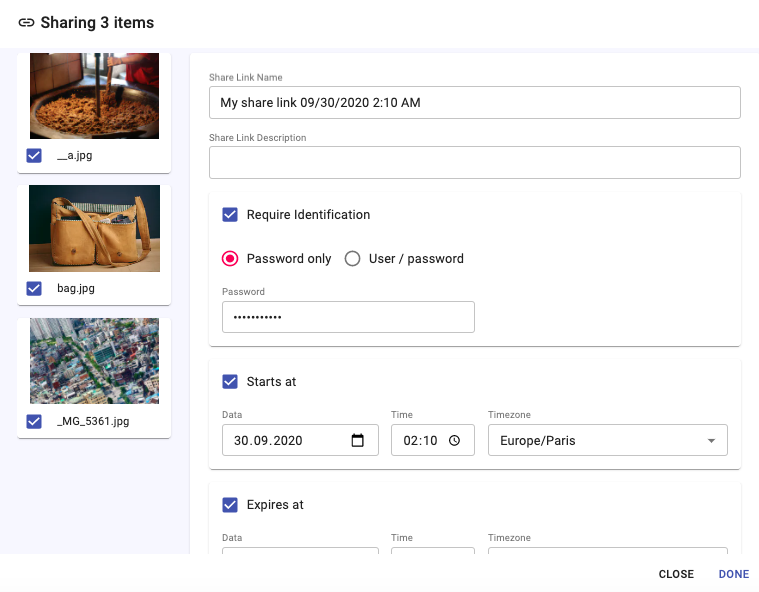 After creation, you can manage your shares in the DAM Console settings / Collaborate / Sharing:

Please note that in order to be accessed externally, any file shared with this feature also needs to receive the visibility setting "Public", either on its own or by inheriting this setting from its parent folder.