Airbox
Airbox allows you to enable third parties to upload files into your Filerobot file system without compromising security or privacy.
Step 1 - creating an Airbox
In your DAM console settings, navigate to Collaborate / Airbox. When you add an Airbox, you can name it and set the folder to which files will be uploaded.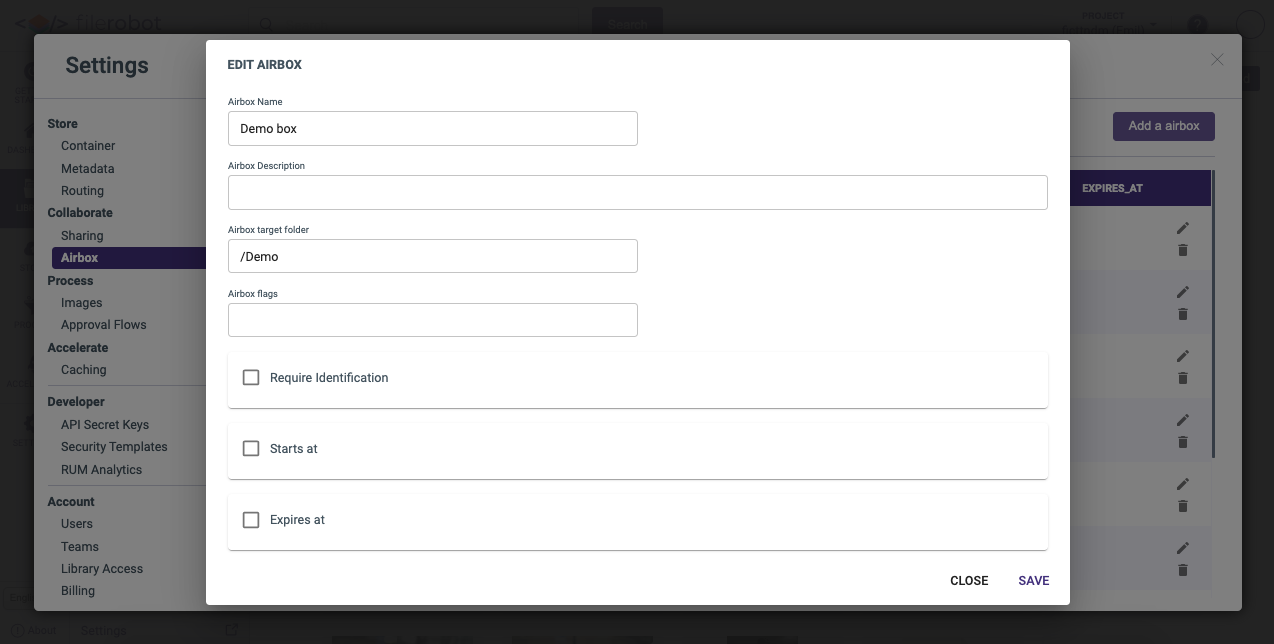 You can restrict access with username and password, or only a password. Also, activation and deactivation dates can be programmed to planned contributions time-frames.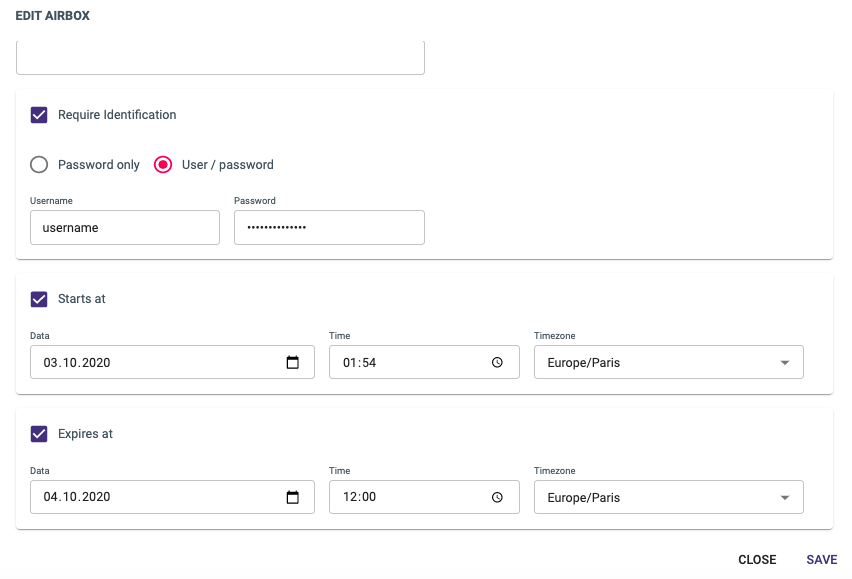 Step 2 - sending the link to a third party
Just copy and send the link to a third party. Now, after authenticating (if authentication is activated in Airbox settings), users can upload files to the folder of your Airbox.
Please note that users "dropping" files in the Airbox won't be able to see any of your files and folders, including the ones uploaded by them. Also, if the folder defined in the Airbox settings is not already existing, it will be created at the first upload and therefore will not exist until at least one file is uploaded.